Volkswagen will provide
up to $1,000
towards the purchase and installation of lift equipment, carriers, hand controls, pedal extensions or other assistant equipment on any eligible model.
Eligible Vehicles: New and unused Canadian Volkswagen models.
Purchase and installation of equipment, which cost less than the maximum allowed, will be paid at the actual cost.  For example: Modifications, which cost $800, will be reimbursed at $800.  Modifications which cost $1,500 will be reimbursed at the maximum of $1,000. To be eligible for this payment, equipment must be installed in a new eligible vehicle purchased within the Program Period - January 3, 2018 to January 2, 2019.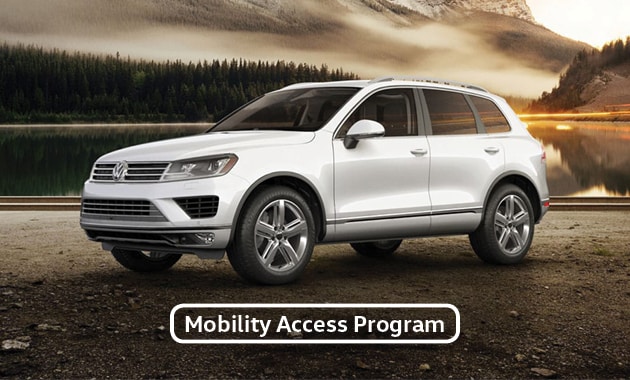 Volkswagen does not manufacture, sell, install, or warrant any adaptive driving or vehicles access equipment.  Purchaser should contact an adaptive equipment retailer of their choice for information concerning the purchase and installation of such equipment.
Must obtain VW Finance approval to modify vehicle if leased with VW Finance.
A photocopy of a paid invoice for a lift, hand control, or pedal extension installation on the Volkswagen model purchased with matching Vehicle Identification Number (VIN).
Offers subject to change or cancellation without notice. Contact Jim Pattison Volkswagen Surrey for more details.