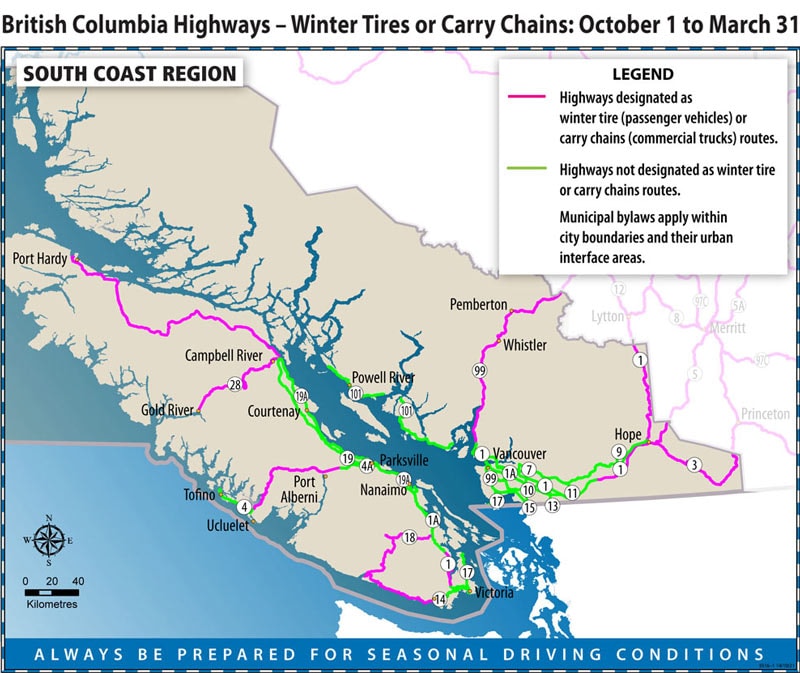 Winter tires are required on many sections of BC's highways and high mountain passes. Under BC's Motor Vehicle Act, the Ministry of Transportation and Infrastructure mandates that drivers must obey winter tire and chain signs from October 1 to March 31.
Vehicles without proper winter tires and equipment will be turned around by RCMP or another policing agency, and subject to a fine.
Both the Severe Winter Condition (mountain snowflake symbol) and All-Season Mud & Snow (M+S symbol) tires are acceptable winter tires for cars and light trucks. To be considered a winter tire, a mountain snowflake or an M+S tire must also have at least 3.5mm of tread depth across the whole tire.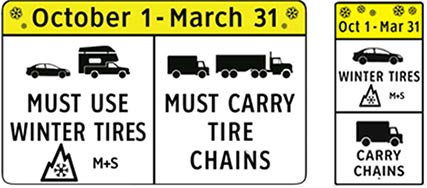 For a limited time only, until March 31st, receive
employee pricing
on all winter tires and installation. Speak to our Parts or Service Advisors to learn more about proper winter tires for your vehicle.
*Information on winter tires and chains requirement is sourced directly from Government of British Columbia website. 
See Parts & Service Advisors at Jim Pattison Volkswagen Surrey for complete details.