Get your Volkswagen ready for winter with our exclusive
Seasonal Winter Wheel Packages.
Pricing includes Continental VikingContact 7 winter tires (unless otherwise noted), valve stems, TPMS sensors (if necessary), mounting/balancing and tire levy. 
Customized packages are available that include our Lowest Tire Prices Guaranteed*, complete the form below for more information.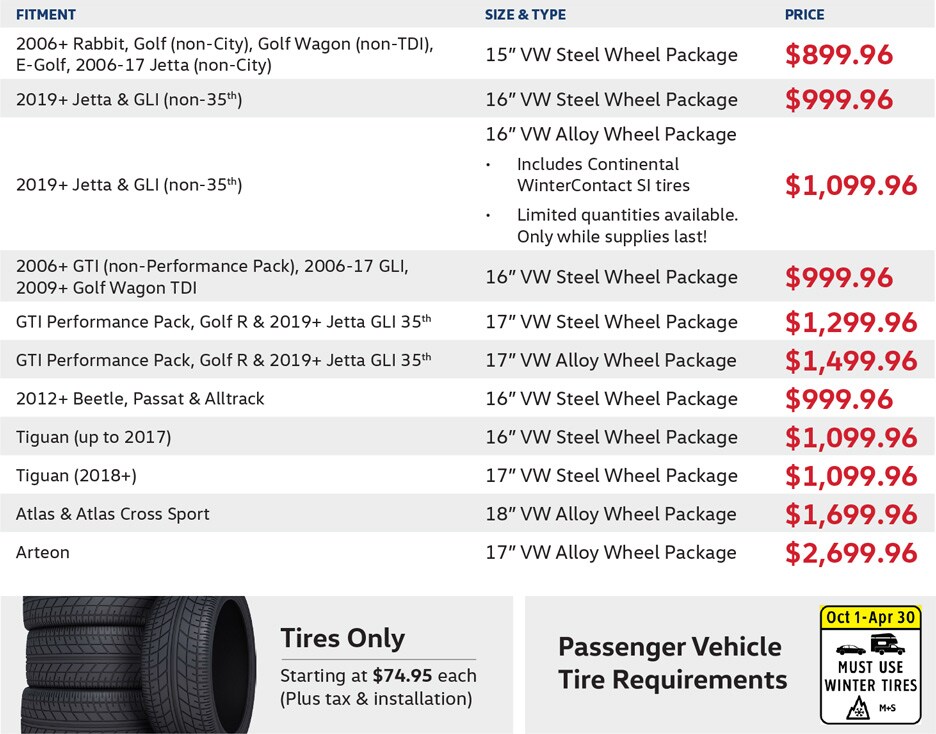 Do you live in an apartment or have limited space? 
Ask us about seasonal tire storage!